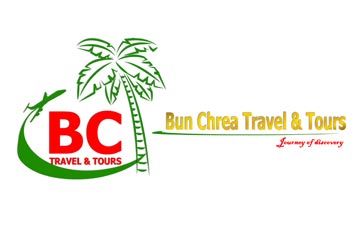 espite the upcoming national elections, land prices in Sihanoukville keep rising as infrastructural developments and major investment announcements buoy investors and local seller's confidence.
However, some market insiders believe these prices are moving faster than demand.
In an interview with local media, Oknah Cheng Kheng, the CEO of Cambodia Properties Limited (CPL), said: "Land prices in Sihanoukville are climbing because of the non-stop flow of investors, especially Chinese investors."
The Sihanoukville Special Economic Zone (SSEZ) is an ideal example of Chinese capital reshaping the coastal region. According to CBRE Cambodia's Special Report on Sihanoukville, "it is estimated that at its completion, the SSEZ will be home to over 300 factories employing 80,000-100,000 people." 
The same report also indicates four new major condominium developments that will contribute to the market's residential supply as soon as 2018 hits.
Echoing Mr Cheng's view, Cambodian Valuers and Estate Agents Association (CVEA) president Kim Heang told local media that this year was a peculiar case, with trade in Sihanoukville property still active despite the upcoming national election. This is contrary to the past when the property trade came to a standstill in the months before elections.
Yet some market insiders suggest that high land prices in Sihanoukville, in particular around the beach areas, are being pushed up by unfounded speculation.
According to Brad King, the Managing Director at Cambodia Real Estate, a Kampong Som-based brokerage, landholders in central Sihanoukville see major development happening around them and assume their land has also now doubled in price. 
"But usually it's not the case," said Mr. King, "with their land being inferior to post development land as it lacks basic infrastructure such as water and electricity connectivity."
The especially high land prices apply to beach areas from Hawaii Beach all the way to Otres 3, said Mr. King, with prices anywhere from $1,000 per square metre up to $2,500 per square metre.  According to Mr. King, even land only two streets back from the beach is being priced at $300 to $750 per square metre. The Sihanoukville foothills with some coastal views start at $80 per square metre and go as high as $750 per square metre for an unobstructed sea view.
"With the majority of beach plots being more than one hectare, the entry level price on the beach is $10,000,000 for 10,000 square metres," he said. 
"Other than this, you can find the odd plot under one hectare, but the prices are usually above the average. For example, there is a one 5,000 square metre plot left on Otres Beach for $1,250 per square metre."
Den Sakal, the CEO of Universal Real Estate, said a Chinese investor had bought a considerable section of Otres Beach land shortly after Khmer New Year. Because of this investment, land prices around the project plot rose very quickly. 
According to Mr. Den, land prices on the Otres Beach front have risen as high as $1,250 or $1,300 per square metre in some cases, buoyed by the confidence of a major Chinese development underway. 
However, Mr. Den noted that land transactions in the Otres area had not increased alongside the price increases. The rising prices are driven by local landowner speculation and it is unclear what highs the sale prices will reach, he said.

Source : khmertimeskh.com
Read More : https://goo.gl/11vPXV 
Comments
comments