DOHA, Qatar – Qatar Airways' first non-stop flight to Penang touched down recently at Penang International Airport, inaugurating the award-winning airline's second destination in Malaysia, as it continues its robust expansion plans throughout South East Asia.
MALOLO ISLAND, Fiji – Reservations are being accepted at Six Senses Fiji following confirmation that the property is on track for its scheduled opening. The hosts of Six Senses Fiji look forward to welcoming guests on April 14 as the brand marks its arrival in the South Pacific.
The recently announced World Trade Center Phnom Penh is the first project by a Japanese construction company in the capital's Tuol Tompong neighborhood.
Virgin Australia announced it will be the first Australian airline to launch a pop-up check-in and baggage drop service to make it easier for travellers and relieve congestion at major Australian airports.
Contrary to recent reports on the future of the Airbus A380, the continued presence of the superjumbo looks more certain with Emirates announcing a US$ 16 billion (AED 58.7 billion) deal for 36 additional A380 aircraft — with 20 firm orders and 16 options. 
MOU for 20 firm orders and 16 options signed yesterday
Latest deal takes Emirates' total Airbus A380 commitment to 178 aircraft units, underscoring the airline's confidence in the programme
The additional Airbus A380s will be delivered to Emirates from 2020 onwards. Together with the airline's 101-strong A380 fleet and its current order backlog for 41 aircraft, this new order brings Emirates' commitment to the A380 programme to 178 aircraft, worth over US$ 60 billion.
His Highness Sheikh Mohammed bin Rashid Al Maktoum, vice president and prime minister of the UAE and Ruler of Dubai, said: "Emirates truly represents Dubai's spirit of growth, innovation and resilience. It also epitomises the city's increasing role in connecting the world in terms of people, capital and information flows. This deal reflects Emirates' confidence in shaping the future, and its commitment to advancing Dubai's vision to grow further as a world-class destination and aviation hub."
His Highness Sheikh Ahmed bin Saeed Al Maktoum (below), chairman and chief executive of Emirates Airline and Group signed the memorandum of understanding (MOU) today with John Leahy, chief operating officer for customers at Airbus Commercial Aircraft, at the airline's headquarters in Dubai.
Sheikh Ahmed said: "We've made no secret of the fact that the A380 has been a success for Emirates. Our customers love it, and we've been able to deploy it on different missions across our network, giving us flexibility in terms of range and passenger mix.
He added: "Some of the new A380s we've just ordered will be used as fleet replacements. This order will provide stability to the A380 production line. We will continue to work closely with Airbus to further enhance the aircraft and onboard product, so as to offer our passengers the best possible experience. The beauty of this aircraft is that the technology and real estate on board gives us plenty of room to do something different with the interiors."
Source : traveldailymedia
VANCOUVER – Air Canada announced that its current seasonal non-stop Vancouver-Delhi flights will become year-round starting June 8, 2018.
TIANJIN, China – Tianjin Airlines has launched a new route from Sydney via Zhengzhou to Tianjin starting on January 30, 2018. This is the company's second transcontinental flight to Australia. The new service will operate every Tuesday and Saturday on an Airbus A330-200 aircraft with 18 business class and 242 economy class seats.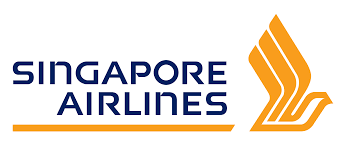 SINGAPORE — Singapore Airlines (SIA) announced the launch of its Digital Innovation Blueprint through the unveiling of key bilateral partnerships with the Agency for Science, Technology and Research (A*STAR), Civil Aviation Authority of Singapore (CAAS), Economic Development Board (EDB) and National University of Singapore (NUS).
BEIJING – Air China will launch a new direct route between Hangzhou and Nha Trang on February 1, 2018, between Chengdu and Bangkok on February 12, 2018, with Air China, passengers no longer need waste time transferring between flights on their way to the sunny shores of Southeast Asia, and non-stop flights between Beijing and Copenhagen from May 30, 2018.
HONG KONG – To promote public awareness of the cruise industry and its contributions to the economy, the Hong Kong Cruise & Yacht Industry Association (HKCYIA) is to provide free talks on cruise careers for youths.