Sichuan Airlines commenced scheduled service from St. Petersburg to the capital of the Chinese province of Sichuan, Chengdu. The inaugural flight arrived to Pulkovo St. Petersburg Airport at 19.00 on Friday, January 26, 2018.
HAIKOU, CHINA – Hainan Airlines Holding Co., Ltd. is scheduled to launch a new service between Vancouver, Tianjin and Shenzhen on May 25. Following the roll-out of the Toronto-Beijing and Calgary – Beijing services, this will be Hainan Airlines' third flight between Canada and China as well as the airline's 15th service to a destination in the US and Canada.
The latest Mood of the Nation survey, commissioned by Tourism New Zealand and Tourism Industry Aotearoa, and undertaken before and after each summer, was conducted in November 2017.
PERTH, Australia – AirlineRatings.com, the world's only safety and product rating website, has announced its top 20 safest airlines for 2018 from the 409 it monitors.
Kuala Lumpur, Malaysia – AVIAREPS, the global leader in tourism, aviation and hospitality representation with 65 offices in 47 countries around the world, has been appointed by Bassaka Air,
News from Sambor Prei Kuk Authority:
We would like to inform you that the entrance fee of Sambo Prei Kuk Temple will be increased to 10US$ per foreign visitor. This policy will be implemented from 1st January 2018.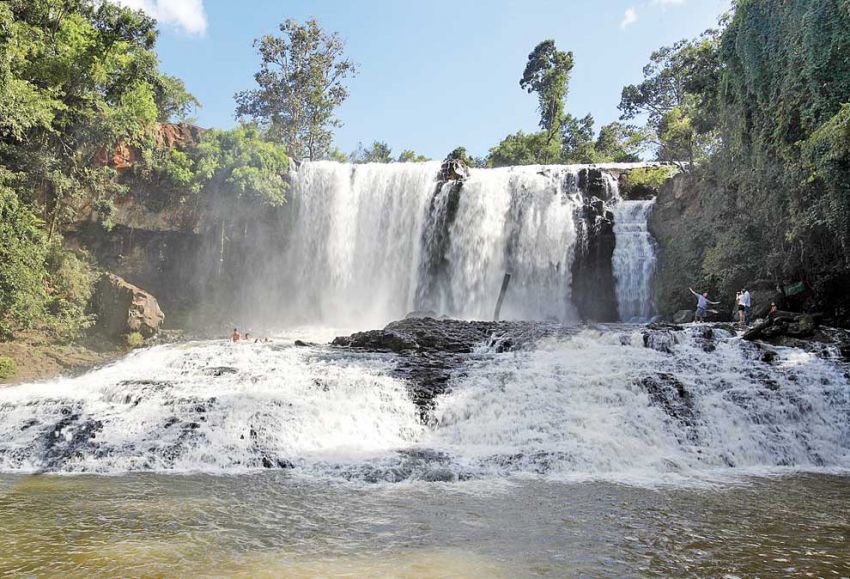 From May to October, rice fields in every province of Cambodia transform into lush, green landscapes soaking in the daily deluge of rain.
The first international travel trade show take place in Siem Reap during 17-19 Nov 2017
Siem Reap Province, 15 November 2017– Sokha Siem Reap Resort & Convention Center, the 5th portfolio hotel under Sokha Hotels & Resorts – a Cambodia Leading Hospitality Group, will be hosting the 1st edition of Cambodia Travel Mart (CTM) during 17-19 November 2017.
HO CHI MINH CITY Ho Chi Minh City's Party Committee will invite lecturers from the University of Technology and foreign experts to partake in Tan Son Nhat Airport expansion project studies.